Simply Nicollette reviews - books, movies, television shows, etc. with slight spoilers. I try my best to review without giving away too much of the story.
Glass Sword
by Victoria Aveyard proved to be a strong sequel. Although, I found myself missing that excitement I had while reading
Red Queen
- the one that kept me turning the pages..
Goodreads Summary //
Mare Barrow's blood is red - the color of common folk - but her Silver ability, the power to control lightning, has turned her into a weapon that the royal court tries to control.
The crown calls her an impossibility, a fake, but as she makes her escape from Maven, the prince - the friend - who betrayed her, Mare uncovers something startling: she is not the only one of her kind.
Pursued by Maven, now a vindictive king, Mare sets out to find and recruit other Red-and-Silver fighters to join in the struggle against her oppressors.
But Mare finds herself on a deadly path, at risk of becoming exactly the kind of monster she is trying to defeat.
Will she shatter under the weight of the lives that are the cost of rebellion? Or have treachery and betrayal hardened her forever?
"Of course I know others have died, for the cause and for me. But I've died too. Mare of the Stilts died the day she fell onto a lightning shield. Marina, the lost Silver princess, died in the Bowl of Bones. And I don't know what new person opened her eyes on the Undertrain. I only know what she has been and what she has lost, and the weight of it is almost crushing."
The story begins exactly where it left off in Red Queen, with Mare and Cal escaping alongside Farley and the Scarlet Guard. The beginning starts off great - with lots of action and we even get a great scene between Mare and Cal where they show how strong they truly are together.
After the action packed beginning, things quickly begin to slow down so we can truly see where our characters are at - mentally. It's clear that everyone has changed, especially Mare. Last year, I said the thing that I loved most about her was how she wore her heart on her sleeve. She trusted her heart above her head, and I felt she was so strong for allowing herself to be so vulnerable in a tough world.. Well, in Glass Sword that Mare is gone. She doesn't trust her heart anymore. She doesn't trust anyone.
I didn't like Mare in this book. She was completely selfish and thought she was better than everyone. I usually don't mind when characters become more ruthless, such as Adelina in the Young Elites series, but in Mare's case I just thought she was plain ol' selfish.
"I don't like it when you call them normal," he adds, catching my wrist.
His voice is suddenly low.
"There's nothing wrong with us. We're different, yes, but not wrong. And certainly not better."
Everyone has been affected from the fallout of Maven becoming king. My love - Cal - is suffering just as much as Mare is, and I was so happy to get more of him in this book. Honestly, if it wasn't for Cal balancing out Mare's obsession with herself then I don't think I would've enjoyed this book at all. He becomes a more complex character, as well as a lot of other characters do, like Kilorn. We get to know more about him, Farley, and Shade.
Every character, new and old, brings something to the story to help move it along. Like I said, the story starts to become a bit slow as Mare and her "team" (if you want to call it that) set out to find other newbloods like herself, all thanks to the list Julian gave her.
"He's hunting newbloods not to protect his throne but to hurt you. To find you. To make you come back to him."
Of course they run into multiple problems while searching for these newbloods, especially when they eventually run into King Maven. Unlike in Red Queen, we don't see a lot of Maven in this book. He's still very much on everyone's minds, especially Mare and Cal's but they don't have much interaction. But, don't fret Maven fans - he's still very much in Mare's heart. The romance really takes a backseat in Glass Sword, and it really becomes more of Mare and Cal - which I was perfectly happy with since I'm definitely team Cal.. But I will say that I honestly don't know who Mare will end up with by the end of this series.
"No matter how much I might want to feel him, I cannot. I must keep my eyes ahead, and away from the fire of a fallen prince. I must freeze my heart to the one person who insists on setting it ablaze."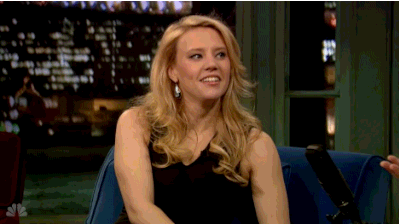 As the story continues, we meet many more newbloods who have awesome powers. I'm a huge fan of X-Men and reading about all of these powers was a lot like reading a comic. I loved every minute of it. Eventually they meet my favorite new character, Cameron, who has a kick ass power and is so likable because she isn't afraid to tell Mare off. Soon after we meet her, the story begins to really pick up and I finally found that excitement I had while reading Red Queen - I could not stop turning the pages!
"Attend to your own fate, Mare Barrow."
"And that is?"
"To rise. And rise alone."
The conclusion to Glass Sword was epic! I felt a lot of heartache, along with Mare, but finally she redeemed herself with me. She broke but she rose to her true self by admitting to herself how wrong she has been, and pulling herself back together to continue the fight. I think through her journey in Glass Sword it was clear how easy it is for power to corrupt a person.
"I told you once that anyone can betray anyone. I know you remember."
"And I say it again. Anyone, anything, can betray anyone. Even your own heart."
Overall, I really enjoyed this book. The beginning was strong, while the middle lacked a lot of spark, but the ending made up for all of the flaws I found. Victoria Aveyard loves to give us hell, and there were a few twists that will break your heart. Her writing continues to grow and shine with brilliance. I enjoyed the descriptions of every power while she continued to grow this world more. It did lack great dialogue that was really present in Red Queen though.
I would recommend this book to anyone who has read Red Queen and enjoyed it because I'm sure you'll enjoy this one as well. If you enjoy a good fantasy read though, with a dystopian feel to it, then you should try out this series!
"Once, he said I would rise alone. Now I know he was lying. For I have certainly fallen."
- - -
Have you read Glass Sword yet? What did you think? Leave me a comment and let me know!
xxo